Surfthechannel owner jailed for contempt of court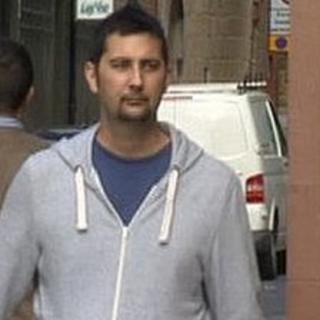 A man who was jailed for running an illegal download website has had his term increased for committing contempt of court on the day he was sentenced.
Anton Vickerman, from Gateshead and the owner of Surfthechannel.com, was jailed for four years in August after being found guilty of conspiracy to defraud.
Newcastle Crown Court heard that he released a blog which contained links to a court document.
He admitted contempt and has now been jailed for an additional month.
Vickerman, 38, had made hundreds of thousands of pounds from the website, which provided an index of TV shows and films to download.
At its height it was one of the UK's most popular sources of pirated content.
Following an investigation by the Federation Against Copyright Theft and the Motion Picture Association of America he was arrested.
'Public domain'
He denied two charges of conspiracy to defraud but was found guilty following a trial in June.
On the day of his sentencing, his blog was updated with comments about the judge, counsel and the Federation Against Copyright Theft (Fact).
While these were not the subject of the contempt proceedings, there were links to documents provided to his defence team by the prosecution.
Vickerman said he "genuinely believed that this was in the public domain", and apologised.
Judge Justice Evans, who had previously branded him as "arrogant", said: "You were aware that there were restrictions upon what you could publish.
"There is no doubt had you sought the advice of your counsel and your solicitor, they would have cautioned against doing what you had in mind."