Dean Laing death in Durham: Police charge driver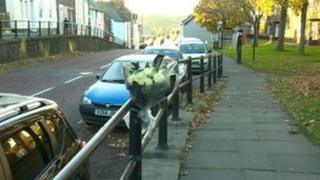 Police have charged a man with causing the death of a pedestrian who was hit by a car in Durham city.
Dean Laing, 37, from Gilesgate, was found between two parked cars in the Claypath area of the city early on Saturday.
He was pronounced dead at the scene a short time afterwards.
A 37-year-old man is due to appear before magistrates in Durham later. He faces a charge of causing death by dangerous driving.