First glimpse of Gateshead redevelopment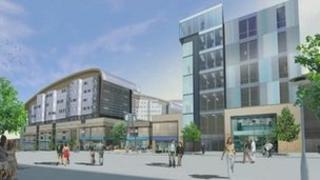 People living in Gateshead have had their first chance to look around redevelopment work which aims to change the face of the town centre.
About £150m is being spent at the site of the car park made famous by the film Get Carter.
Shops, student accommodation, a health centre and a supermarket are being built during the project which was expected to create 1,000 jobs.
The site was open to the public on Saturday afternoon.
Gateshead Council leader Mick Henry said he hoped the revamp would signal a bright future for the area.