Durham Police 'failed to help' Leonard McCourt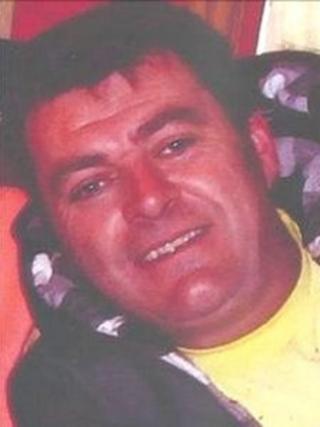 Durham Police made a "catalogue of failures" over the death of a man in custody, the Independent Police Complaints Commission (IPCC) said.
Leonard McCourt, 44, died at Peterlee police station an hour after being arrested in Seaham in September 2010.
The IPCC found officers failed to provide adequate first aid and monitor him during the journey to the station.
Durham Police said it would start misconduct procedures for those involved.
On September 11, 2010, Durham Police officers responded to a 999 call from a house in Seaham, but left after concluding the situation had calmed.
Mr McCourt, who had been in the house, followed the officers out and an altercation took place where pepper spray was used on him twice.
He was then taken to Peterlee police station but on arrival was found to have collapsed and was pronounced dead at the scene by ambulance staff.
In its report, the IPCC concerns about the actions of four officers - a sergeant, two PCs and a special constable - included failing to provide adequate first aid and failing to monitor Mr McCourt during the journey to Peterlee police station.
It also said an officer failed to inform Mr McCourt as to why he had been arrested and did not provide reassurance after the use of pepper spray.
The IPCC independently investigated the incident and said no basic checks were undertaken for more than a minute, at which point Mr McCourt was lying on the floor, CPR was not attempted for about nine minutes and, when it was, it was not done in accordance with training.
IPCC Commissioner Nicholas Long said: "The arrest and use of incapacitant spray appears to have been fully justified.
"However, after that there was a catalogue of failures in the care afforded to Mr McCourt."
An inquest concluded on Wednesday with a verdict of misadventure.
In January, the Crown Prosecution Service decided there was insufficient evidence to bring criminal charges over the case.
Durham Police said it accepted the findings of the inquest and said it would "move towards misconduct procedures for the members of staff principally involved".