Grant for Newcastle cancer tumour profiling project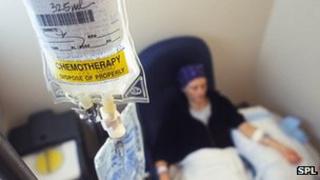 A £1.4m grant to develop "tumour profiling while you wait" has been awarded to researchers in Newcastle.
The government-backed Biomedical Catalyst programme announced the funding for the Q-CANCER project to biotech company QuantuMDx Group.
The new technology, which would analyses tissue samples, could cut the time between diagnosis and the most accurate treatment down to 20 minutes.
Currently, the procedure is costly and can take weeks.
The fully integrated benchtop device, which could be available within three years, has the potential to show 12.7m newly-diagnosed sufferers around the world what type of cancer it is, and what type of drugs it would best respond best to.
Elaine Warburton, from QuantuMDx, said: "Currently tumour samples are sent away to a centralized sequencing laboratory, which can take several weeks to turnaround results, usually at a very high price which is not routinely affordable to many economies.
"We are delighted the Technology Strategy Board and Medical Research Council, who manage the Biomedical Catalyst programme, have chosen to support this distinguished project."