Sunderland scars victim 'helped by tattoos'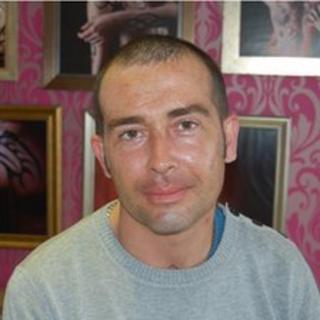 For some people tattoos are seen as unprofessional, unsightly and are often regretted.
But for one man from Sunderland, tattooing has helped turn his life around.
Christopher Mcloughlin, from Doxford Park, was left with a brain injury, internal and external injuries and facial scarring after he crashed his car in 2001.
He spent three months in hospital where he lost six stone and had to learn to walk and talk again and could not even remember his name.
"I even forgot simple little things that people take for granted - like tying your shoe laces.
"It is so amazing the things you don't know you've lost until it's gone," he said.
Although he overcame his memory loss, Mr Mcloughlin was left with facial scarring on his upper lip from the accident, which made him self conscious.
He said: "I thought everybody was looking at me. I used to get kids pointing at me saying: 'Eugh! Mum, what's that on his face?'".
Mr Mcloughlin found out about a micropigmentation technician from Sunderland on Facebook and asked him for his help.
Barry Crake used a form of tattooing called scar camouflage to draw stubble on to Mr Mcloughlin's lip.
'Overcome those barriers'
The dots of ink took about one year to finish, blending in with the rest of his face and disguising the scar.
Now, the 36-year-old says he has has turned his life around after receiving the treatment.
Mr Mcloughlin said: "He started doing scar camouflage on the parts I was very paranoid about and since then I have regained my confidence.
"I feel great about myself. I actually feel better in myself than what I used to because Barry has helped me overcome those barriers.
"It has brought me a lot of confidence and I can go out now and just feel completely normal."
Mr Mcloughlin said his new-found confidence has pushed him to search for a job for the first time in more than a decade and he recently started a customer service course at college.
He said: "It has brought me out of my shell. It has made me have drive, enthusiasm and a get up and go.
"I want something out of life now, because I spent 10 years of my life not wanting anything out of life.
"I had become reliant on my benefits and I didn't want to get back into work, I wasn't bothered.
"But now I want to be out there, I want to be working and I want to make a change to people and help people out.
"It is absolutely brilliant."
'Dark childhood'
Mr Crake started a free tattoo removal service in Sunderland in 2010 for unemployed people to get back into work.
The 41-year-old said: "I had a dark childhood and I came through it.
"I'm turning my depression to self cope and the way I self cope now is by helping people.
"It's giving people the confidence to go out there. It's a great self satisfaction."
Mr Crake said he was being "inundated" with people asking him for help so he decided to open a walk-in centre in Roker.
The centre offers treatments including scalp camouflage, scar camouflage and tattoo removal to help everyone from injured soldiers to victims of domestic violence.