Shot PC David Rathband considered moving to Australia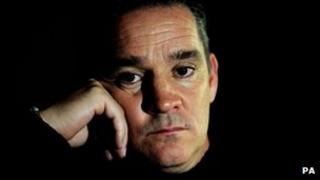 The policeman shot and blinded by gunman Raoul Moat was considering a new life in Australia prior to his death, his twin brother has said.
PC David Rathband was found hanged at his home in Blyth, Northumberland, on 29 February.
Darren Rathband said that during a recent visit to his home in Adelaide they had discussed the future.
He was thinking about leaving Northumbria Police and living in a specially-built property next to him.
Darren Rathband, a police officer in Australia, said: "We planned a future together.
"We looked at buying a house with some land.
"David could have his own independent living accommodation, with a pool.
"We discussed how we would have his own letter box, his own door, and he could have been independent.
"He was so positive in regards to that."
Following his death, Northumbria's chief constable said that there had been discussion over PC Rathband's return to work in a road safety capacity in April.
However, Mr Rathband said his brother did mention not going back to the force.
"I certainly think there were times when that attitude did change and there were times when he still wanted to get back to work," he said.
"It was difficult for him.
"He [sometimes] did not see he had a role he wanted to do in the police service."
After he was shot PC Rathband, set up the Blue Lamp Foundation charity to raise funds for injured members of the emergency services.
The charity has announced that his widow Kath Rathband will become one of its patrons.
Mrs Rathband said: "It's extremely important that David's foundation continues to help and inspire others in his memory.
"It fills me with pride to be able to stand alongside the foundation's fantastic team and other patrons such as Duncan Bannatyne and Carol Vorderman and I look forward to seeing the Blue Lamp Foundation grow in the future."
A memorial service to celebrate PC Rathband's life is being held at St Nicholas Cathedral in Newcastle, on Saturday.
Members of the public, politicians and senior dignitaries are expected to attend.
The funeral will take place at his home town of Stafford on 17 March, and Northumbria Police is holding a separate memorial service in Newcastle two days later.