Sunderland Nissan factory 'near Bolton' says minister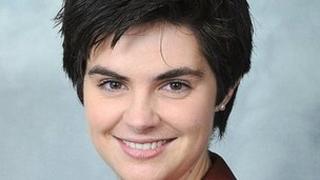 An MP from north-east England has criticised a government minister as "out of touch" for saying Sunderland's Nissan factory was near Bolton.
Sunderland's Labour MP Julie Elliott spoke out after the Economic Secretary for the Treasury Chloe Smith made the mistake in the Commons.
Ms Elliott claimed it showed the Conservatives were "completely out of touch with the North of England".
A spokesman for Ms Smith said she had made a "brief mistake".
Ms Smith's comments followed the announcement of new investment by the Japanese car giant in its Sunderland factory.
Responding to a question from the Labour MP for Bolton North East David Crausby, Ms Smith said: "There are jobs out there.
"Honourable members need only to hear this morning's announcement, for example, from Nissan, somewhere near the honourable gentleman's constituency, to know that there is work available."
Ms Elliott, MP for Sunderland Central, said: "It's not a slip of the tongue to know how far away Bolton is from Sunderland.
"Bolton is quite a famous town in the north west of England and I think someone in her position should know that."
She added: "The Tories are completely out of touch with the North of England.
"She is a minister of the government... and she should have a basic understanding of the geography of the country."
A spokesman for Ms Smith said: "The economic secretary inadvertently and briefly mistook a Labour MP's constituency.
"The point she was making is that Nissan's announcement is excellent news for the North East and a positive sign for the whole UK economy."