Business leaders welcome Nissan 'coup'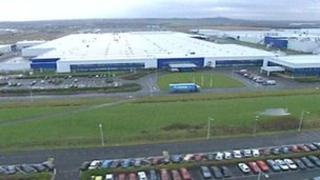 Business leaders have welcomed Nissan's announcement of 2,000 new jobs as a "major coup" for the North East.
The North East Chamber of Commerce said the Sunderland plant's reputation for excellence meant it was chosen to make the new vehicle.
Nissan said manufacturing the new compact model would create 400 jobs at the plant and a further 1,600 jobs in the regional supply chain.
Chamber spokesman Andrew Sugden said the move would boost the local ecomony.
He said: "I would like to congratulate Nissan Motors UK and its dedicated workforce on yet another major coup for the Wearside plant.
"For a quarter of a century it has established a reputation for excellence and continuous improvement, regularly smashing its own production records.
"The unparalleled level of performance from the Wearside workforce can only have served to convince Nissan's senior management that Sunderland is the perfect place to oversee production of this new vehicle."
Workers at the plant also welcomed the news. Worker John Scott said he hoped the making of the new model would provide greater job security.
He said: "I think it's great news for the workforce.
"It's a reward for all the hard work we have put in over the years. The lads are over the moon.
"Hopefully the new model will sell as we are looking for long term job security."
North East 'proud'
Mr Sugden added: "The importance of Nissan to the regional economy cannot be under-estimated.
"For every person employed by the company another four are supported in Nissan's supply chain and with employment at the plant reaching a record high this is another welcome achievement."
Another worker Ian Flanagan said: "It is always hard work here. It is appreciated and has paid off by the news today. It's all done by hard work."
Kevin Fitzpatrick, Nissan's Vice President for Manufacturing in the UK, said the plant had gone from strength to strength over the years.
He said: "This just reaffirms our position as the biggest car plant in the UK. It's something the North East should be proud of.
"We have gone from the smallest plant in the UK to the biggest in just 25 years."