Man sentenced over racist tweets about Newcastle United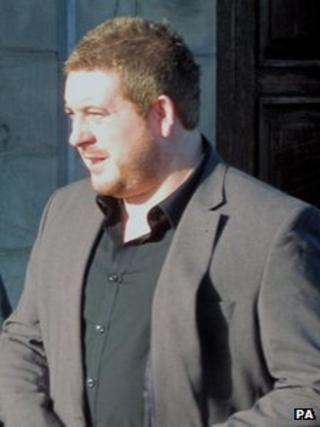 A football fan who posted racist comments on Twitter directed at Newcastle United has been given a suspended jail sentence.
Sunderland fan Peter Copeland, 29, had admitted two offences under the Malicious Communications Act.
The comments, in January, were an attempt "to wind up" a Newcastle fan, magistrates in Sunderland were told.
Copeland of Benridge Bank, West Rainton, County Durham, was given a suspended four-month jail term.
He was also ordered to complete 150 hours community service.
'Regretted actions'
During the incident, which followed Newcastle United's signing of Senegalese striker Papiss Cisse, Copeland made derogatory comments about striker Demba Ba's appearance and the number of black players in the club.
He told police the comments started as "banter" with a Newcastle fan.
District Judge Roger Elsey said the four-month jail term was warranted because of the "grossly offensive" racist comments.
However, as Copeland had pleaded guilty, and "deeply regretted" his actions, the sentence had been suspended.
"I hope you understand you must never again use racist abuse of this nature," Judge Elsey told him.