Gateshead Council confirms 350 jobs to go to save £22m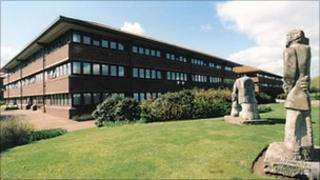 Gateshead Council has confirmed it is to cut 350 staff over the next year as part of plans to save £22m.
The Labour-controlled authority, which employs 9,000 staff, said up to 200 of the losses could be compulsory.
Council leader Mick Henry said the budget for the next 12 months was "based on fairness" and followed a lengthy public consultation.
Fees for pest control, the collection of bulky waste and some car parking charges will also rise.
More than 4,500 people responded to the council's budget proposals, which were unveiled last October.
The authority must save about £70m by 2015 because of cuts in funding from central government.
About £9m will be saved over the next year by cutting administration, management roles and sharing some services.
Mr Henry added: "We have produced a budget based on fairness. We listened to what people told us, we looked carefully at the proposals and we've taken account of the concerns raised.
"We are doing all we can to be fair by protecting the most vulnerable in our community and reducing the impact on frontline services that people rely on.
"We are also freezing council tax so there will be no increase in bills.
"Regrettably, these cuts mean that more jobs will be lost, but we're doing all we can to avoid compulsory redundancies wherever possible."