AkzoNobel Ashington £100m paint factory approved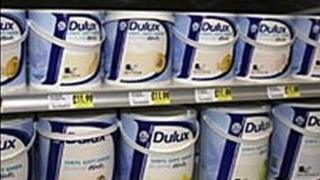 Plans for a £100m pound paint factory in Northumberland have been approved.
AkzoNobel said its site in Ashington would be "one of the biggest manufacturing investments in the region in recent years".
Building is due to begin later this year and the factory expected to open in late 2014, when its Prudhoe site will close.
It will house the firm's UK Decorative Paints manufacturing operations, currently based in Slough.
The company said staff in Slough and Prudhoe could relocate to the new site and would be given training and development opportunities.
Its UK director, Guy Williams, said: "This investment highlights the importance of the north-east to AkzoNobel's operations, placing the region at the heart of our UK manufacturing business for the long term."
Slough will remain the company's headquarters for UK decorative paints marketing, research and development.
A large global paints and coatings company, AkzoNobel makes products including Dulux, Cuprinol, Hammerite and Polycell.
Ian Lavery, Labour MP for Wansbeck, said: "Unemployment rates are high and we need every single job we can get in Ashington.
"I hope AkzoNobel's decision to locate here will encourage other companies to follow suit."