Labour councillor suspended over Facebook 'Tory bomb plea'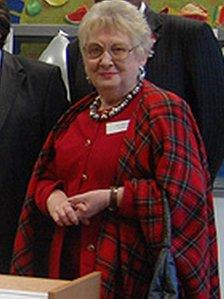 A Labour councillor has been suspended by her party after "liking" a comment on Facebook calling for the IRA to blow up the Conservative Party conference.
Sunderland City Councillor Florence Anderson appeared to have expressed her approval of the comment on an anti-Margaret Thatcher page.
A Labour Party spokesperson said the comment she had associated herself with was "disgraceful".
Ms Anderson could not be reached for comment.
The comment was originally posted in July 2010.
It read: "We are appealing to the IRA to find it in their hearts to bomb the next Tory conference."
Since it was written, the comment has been "liked" by 26 people, one of which was Ms Anderson.
The Labour spokesman said she had been suspended "with immediate effect".
The council's chief executive, Dave Smith, said: "All councillors are required to comply with a code of conduct that sets out standards of behaviour.
"Complaints about councillors are dealt with by the city council's standards committee, which is independently chaired.
"It's the standards committee, not the city council, that determines how a complaint should be responded to."
Related Internet Links
The BBC is not responsible for the content of external sites.