Evolution Festival 2012 line-up announced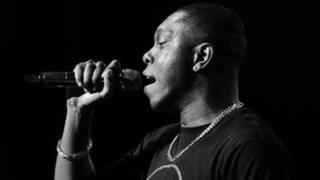 Tourism bosses are hoping this year's Evolution Festival will bring millions of pounds into the North East.
Dizzee Rascal and Deadmau5 will headline the event at Newcastle Gateshead Quayside on 3 and 4 June.
Last year 60,000 festivalgoers helped boost the local economy by about £3.2m, said NewcastleGateshead Initiative, which is hoping for the same in 2012.
This year's line-up also includes the North East's Maximo Park, Noah and the Whale, Rizzle Kicks and Miles Kane.
Eyes on Newcastle
Carol Bell, head of culture and major events at NewcastleGateshead Initiative said: "Evolution Festival is one of the many highlights in NewcastleGateshead's world-class programme of festival and events and 2012 is going to be a big year for the event.
"As an Olympic host city, all eyes will be on Newcastle in 2012.
"Evolution continues to attract visitors to NewcastleGateshead and the wider region and with another brilliant line-up we hope to see more economic benefits for the region's tourism businesses."
Local talent will also be taking to the festival's third stage, which is partnered with Generator, a music development agency based in Newcastle.
Last year's festival saw Tinie Tempah, Plan B and Iggy Pop take to the stage.