Mobility scooter ban on Tyne and Wear Metro to stay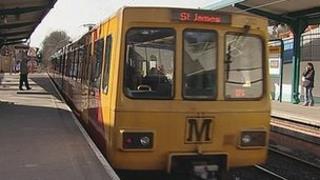 A ban on mobility scooters on the Tyne and Wear Metro is to remain in force for the foreseeable future.
It was introduced in 2008 following four accidents in which users fell onto railway lines, on two occasions after crashing through closed train doors.
Nexus has been carrying out a review into possible alternative arrangements.
The company has now said it was unable to identify ways they could be carried without an unacceptable level of risk to the user or other passengers.
Powered and manual wheelchairs will still be allowed, and the smaller, foldable scooters can be carried as luggage.
Bernard Garner, Director General of Nexus, said: "The safety of passengers has to come first.
"I am sorry to say that after an exhaustive review we have been unable to identify how these vehicles could travel safely within the confined spaces of Metro stations and trains.
"I hope this decision will at least allow people who use a mobility vehicle and want to access public transport to know and plan around what is possible, and choose an appropriate vehicle if they can for Metro travel."