Anger at Christopher Rochester DNA test delay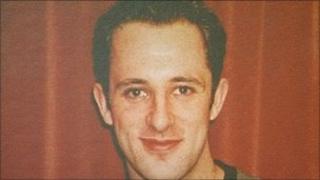 A County Durham family are seeking help from a Belgian court over the death of their son 11 years ago.
Christopher Rochester, 24, died in a balcony fall on Rhodes, but was missing a kidney when his body was flown home.
A row with Greek officials over whether an organ sent later belonged to him ended in an exhumation to allow for independent DNA tests in Brussels.
But delays getting vital records from Greece mean the family must now ask a Belgian court to release the results.
The tests were conducted at a state-run laboratory in Brussels at the request of Greek officials.
But without all the Greek information in the hands of the testing lab, the DNA results can only be released to the family with a court order.
The request is being made on behalf of the family by Durham Police which facilitated the exhumation in June.
The plea follows a failure by the testing lab to get clarification from the Greek authorities about a matching sample from Mr Rochester that was apparently taken during his autopsy in Rhodes in 2000.
'Immensely frustrating'
In 2008, a Greek doctor was convicted of neglecting Mr Rochester, from Chester-le-Street, during his treatment in hospital.
But his mother and stepfather, Pam and George Cummings also want a criminal investigation over the kidney mix-up.
Mr Cummings said: "The Greeks wanted Chris's body exhumed so these tests could be done. But we have heard absolutely nothing from them.
"Again we seem to be the last in the queue when it comes to getting any information at all."
Det Ch Insp Steve Murray, of Durham Police, said: "We know the Belgian lab got a profile from the exhumation samples in July.
"But because the Greeks initiated all this and there are now delays involving information from them, we have to go to a magistrate if we want to see the results.
"It is immensely frustrating for everyone, especially Christopher's family."
Mr Rochester's body has been reburied.
No-one from the Greek Embassy in London was available for comment.