Teesside charities receive £300k from Children in Need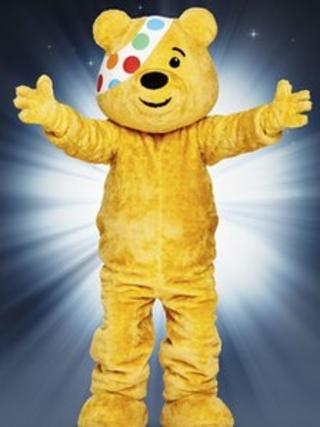 Charities across Teesside have received almost £300,000 from Children in Need this year.
Thanks to public donations to the Children in Need appeal, charities across Teesside can continue to help those who need it.
One of the charities, Five Lamps, is based in Thornaby and it received £82,416.00.
It is using the money to expand its one-night-a-week youth club to two nights for the next three years.
It is one of hundreds of projects that have been helped by Children in Need across the UK.
Five Lamps works with children and young people with a wide range of special needs, including physical, sensory and learning difficulties.
After receiving money from Children in Need three years ago, it started up the VIBE (Versatile Imaginative Brilliant Environment) Youth Club opening one night a week for young people aged seven to 18 years old.
The club gives access to a climbing wall, complete with qualified instructor, which helps to develop both fitness and confidence in the youngsters that use it.
Earlier this year, James, a young adult with autism was given the chance to conquer the club's climbing wall for the first time.
He worked with the instructor and successfully climbed to the top.
Money from Children in Need this year means they can open up for a second night for the next three years.
Graeme Oram, chief executive of Five Lamps, said: "Word got round and we were really keen to do a second night.
"The funding enables us to open for a second night for special needs young people who otherwise might face potential social isolation.
"Like any young person, they like music, doing things together in groups, drama, going on the climbing wall and we try and give young people a full range of experiences that they want."
Despite the economic conditions, the 2010 Children in Need appeal raised more than £40m, with £18m being raised on the night.
This year's appeal takes place on Friday, 18 November with a seven-hour show that will include performances from One Direction and JLS.
BBC Local Radio is hosting special screenings of Grease in aid of Children in Need, at Cineworld cinemas across England on Tuesday, 15 November. Tickets are £6, with £5 going to Children in Need. More details here.