Free schools in North East 'will exclude working class'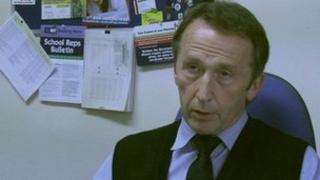 The introduction of free schools in the North East has been criticised by one of the main teachers' unions.
Vince Allen, National Union of Teachers regional spokesman, said they would favour middle-class pupils above those from working class backgrounds.
He said: "It's...allowing small groups of local people to put themselves first outside the rest of the community."
Three new free schools in the region have been approved - in Northumberland, Sunderland and Stockton-on-Tees.
The government says free schools will help drive up standards in education.
Run by parents, teachers, charities or other organisations, there are more than 100 free schools planned or operating around the country.
Middle-class parents
Funded directly by the government, they are outside local authority control and have the freedom to vary school hours, curriculum and teachers' pay and conditions.
Mr Allen said: "They are not truly community schools at all. By and large, what we're seeing here are enclaves of middle-class parents who are setting up schools which are effectively there for middle-class children.
"The schools that have opened so far are quite interesting because what we're seeing is that the most underrepresented group within them are white, working-class children."
Speaking about the impact of free schools on education in the region, he added: "At the lowest level it may lead to loss of teachers or loss of resources, at a greater level it could actually interfere with the continued existence of other local schools.
"We know of two places where something similar has been done: in Sweden and with charter schools in the United States. The evidence from both of those countries does not show at all that free schools build up standards at all."
Critics have raised questions about whether those organisations running free schools will be checked and regulated in the same way as in the state sector.
The government says they will be vetted and rigorously checked to see if they are capable of running a school in the best interests of pupils and parents.
'Rigorous and gruelling'
Cramlington Village Primary School in Northumberland will open in September 2012, initially with just reception and year one classes.
Debbie Wylie, who will become the head teacher of the new school, said getting approval from the government was not easy.
She said: "The process we've undertaken has been so rigorous that I am 100% confident that none of the other projects [free schools] will fail, or will be an experiment as such, because the rigour that we've been assessed by has been phenomenal really, it's been gruelling almost."
Stephanie Tobin, who will be sending her daughter to this free school, said she does not believe she is taking a risk by opting for something untried and untested.
She said: "This particular free school is being set up by people who are completely passionate about education.
"The primary school teacher knows a lot about the children because she's been involved in the nursery, the members of the steering group are all heavily involved in education, we have an ex-Ofsted inspector, we have a university lecturer.
"So there's people who are totally passionate about education and really know what they're talking about so we don't believe that it is a gamble."