North Pennines given £300,000 grant for conservation project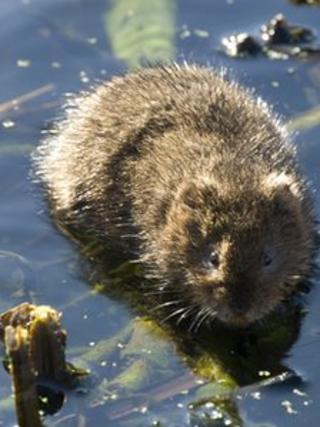 The future for wildlife and their habitats in the North Pennines is being assisted with a £300,000 grant.
The Heritage Lottery Fund (HLF) has awarded £316,300 to the North Pennines AONB Partnership for a three-year biodiversity conservation project.
WildWatch North Pennines will support volunteer wildlife groups to help record and conserve the area.
The data will help the long-term survival and protection of the area and its wild inhabitants.
Up to five volunteer groups and 150 people will receive training to survey the area, the results of which they will share with local communities and conservation organisations through an online portal.
"This stunning landscape gives so much to so many people," Ivor Crowther, head of the Heritage Lottery Fund North East, said.
"This project will ensure that as many people as possible get the opportunity to get involved with this special area and help protect it for future generations."
'Sharing spirit'
The group will also learn how to identify grassland fungi, analyse bat sound recordings, running moth traps and help find important hibernating sites.
Currently, information about many habitats and species in the area is very sparse, making their conservation difficult.
Chris Woodley-Stewart, director of the North Pennines AONB Partnership, said: "There really is something for everyone in this project, from those with little or no experience of wildlife spotting to those who are accomplished recorders.
"The spirit of the project is about everyone sharing their experience and knowledge and learning from each other as we go."