Arrests over suspected drugs death of Gareth Forster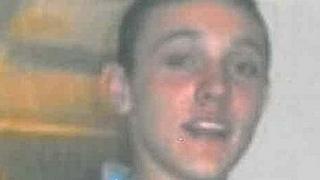 Five people have been arrested over the suspected drugs death of a County Durham teenager.
Gareth Forster, 18, from Ferryhill, died on Sunday after being taken to the University Hospital of North Durham.
Durham Police said toxicology tests were under way, but indications were Mr Forster may have had access to a type of ecstasy called "red rockstar".
Two men aged 18 and three aged 19, arrested on suspicion of supplying illegal drugs, have been bailed.
A post-mortem examination has failed to establish an exact cause of death.
'Extremely dangerous'
Det Insp Caroline Dawson said: "This is a tragic death of a young man which may be linked to illegal drugs use.
"It should serve as a reminder to others of the risks involved in this so-called recreational activity.
"Our advice is simple don't take them, not only are they illegal but they are potentially extremely dangerous.
"We particularly want people to be aware of a drug known as "red rockstar" which is a form of ecstasy which is currently in circulation."