Education centre axed by Northumberland County Council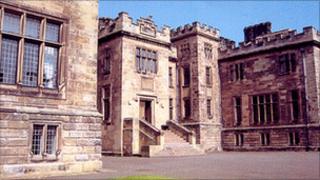 A Northumberland education centre is to close as council bosses strive to make savings of £60m over the next year.
The centre, housed in the 14th Century Ford Castle, near Wooler, employs 14 full and part-time staff.
The centre is used as a residential centre for school children during term time as well as for conferences and for adult education courses.
Liberal Democrat-controlled Northumberland County Council said it regretted the decision.
The authority has leased the castle since 1956.
Frank Jordan, head of commercial and property services at the council, said: "This has been a very difficult decision for us.
"The council has been involved in running activities at Ford Castle for around 55 years and it is a much loved and enjoyed facility.
"However in the light of savings that are required, and the drive to secure as many front line services as possible, we are unable to continue to underwrite the services at Ford Castle."
The castle is part of Ford and Etal Estates which are owned by the Joicey family.
Lord Joicey said: "I was saddened to hear of the council's decision but sympathise with their predicament.
"I understand that in tough economic times such as these, difficult decisions have to be made."
Schools and organisations with existing bookings are being contacted.