Newcastle BA employee 'conspired to blow up plane'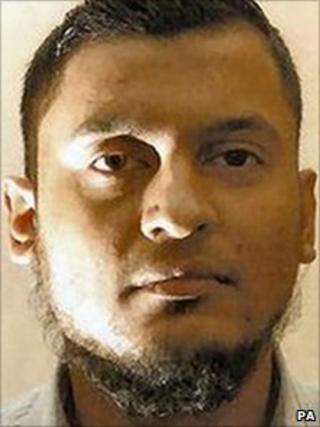 A British Airways employee conspired with a radical preacher to blow up a US-bound aeroplane, a court has heard.
From his Newcastle home, Rajib Karim shared details of his BA contacts in e-mails to Muslim cleric Anwar al-Awlaki, Woolwich Crown Court was told.
The computer expert worked for the airline in the city and had access to BA offices there and at Heathrow.
Mr Karim, 31, denies plotting to blow up an aircraft and gaining a UK job to exploit terrorist purposes.
The Bangladeshi national has already pleaded guilty to three other terror charges, the jury was told.
On the first day of the trial, the court heard how Mr Karim came to the UK in 2006 and got a job with BA.
The jury was told that Mr Karim established a "deep cover", joining a gym, playing football and never airing extreme views.
It is alleged that he was communicating with a terror cell as well as Anwar al-Awlaki, who has never been caught and is believed to be hiding in the mountains of Yemen.
Jonathan Laidlaw QC, prosecuting, said the defendant was preparing himself or others for terrorist attacks.
'Seek martyrdom'
He said the court would hear that Mr Karim was an extreme jihadist.
"He believes that terrorism, including the murder of civilians, is permissible to establish a true Islamic state.
"The defendant was anxious himself to carry out such an attack and he was determined to seek martyrdom - to die and to sacrifice himself for his cause," Mr Laidlaw said.
He also said that those who knew Mr Karim thought he was mild-mannered.
He attended two mosques - Grange Park Mosque and University of Newcastle Mosque - and was not known to hold extreme views, the court heard.
Mr Laidlaw said: "It was, as far as anybody could tell a perfectly ordinary life he was living."
Mr Karim is accused of plotting to blow up a plane, sharing information of use to hate groups such as al-Qaeda, offering to help financial or disruptive attacks on BA, and gaining a UK job to exploit terrorist purposes.
He was arrested in February 2010 while working for the airline's call centre in Newcastle.
The trial continues.