Tyne and Wear Metro fares to increase in new year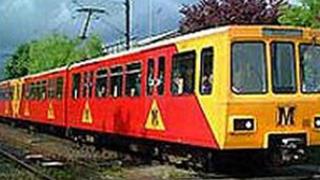 Tyne and Wear Metro fares are to increase for the first time in two years, it has been confirmed.
The Tyne and Wear Integrated Transport Authority agreed proposals put forward by management company Nexus.
The adult Metro single ticket will go up from £1.40 to £1.50 while the annual MetroSaver goes up by £25.
Some fares will also be removed to simplify the fare structure ahead of the introduction of new ticket machines.
Nexus, which owns, manages and is modernising Metro in a £385m programme, froze all Metro fares in 2010.
The 2011 Metro fares will see all child fares capped for a second year in a row while all other ticket prices will rise.
'Under pressure'
Metro season ticket prices have been frozen at 2009 levels for people who opt to renew their tickets online.
Nexus said the changes were necessary to offset higher Metro running costs and budgetary pressures.
The revised Metro fare structure will come into effect on 2 January next year.
Director general of Nexus, Bernard Garner, said: "This is the first time we have had to recommend an increase in Metro fares since January 2009. The increases we are proposing have been kept as low as possible.
"We face higher Metro running costs and budgets are under pressure, but we have tried to balance this by doing everything possible to reduce the impact on passengers at a time when everyone's finances are feeling the strain.