Two face trial following Raoul Moat shootings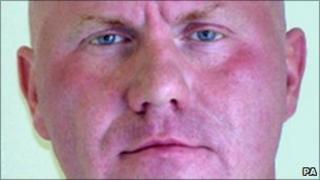 Two men accused of helping the fugitive gunman Raoul Moat will face trial in January.
Karl Ness and Qhuram Awan are charged with conspiracy to commit murder and possessing a firearm with intent.
The pair appeared at Newcastle Crown Court on Monday. Their trial is expected to last four weeks.
Moat went on the run for a week after wounding his ex-girlfriend, killing her new partner and wounding a police officer on Tyneside.
Mr Ness, 26, from Dudley, North Tyneside, and Mr Awan, 23, from Blyth, Northumberland, remain in custody.