Star pays damages for Raoul Moat Grand Theft Auto claim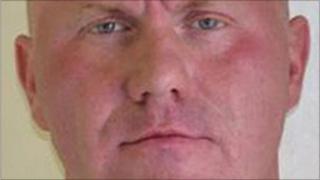 The creator of a video game series has accepted "substantial" damages over a claim it was planning a version based on gunman Raoul Moat.
Take Two Interactive (Rockstar Games) took action in the High Court over an article in the Daily Star in July.
This alleged it was planning to release a game named Grand Theft Auto Rothbury.
Express Newspapers admitted it did not approach the company for a comment before publication. It apologised and agreed to pay substantial damages.
Moat shot his former girlfriend Samantha Stobbart, 22, killed her new partner Chris Brown and wounded Pc David Rathband on Tyneside in July.
He went on the run for a week, before shooting himself during a stand-off with police in Rothbury, Northumberland.
The High Court in London heard third parties, including a grieving relative of a victim of Moat, were quoted in the story.
The hearing was told how the newspaper described the alleged plan as "sick", and a leader article branded those behind it as "questionable idiots", who were making money out of other people's misery.
Clare Kissin, for Express Newspapers, said it accepted that the allegations were untrue and apologised for the upset and damage caused.
It was ordered to pay undisclosed damages and legal costs.