Doctors praised for saving diver off Farne Islands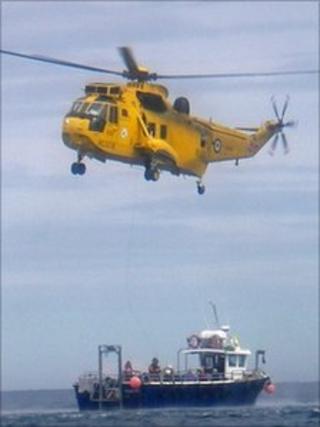 Two doctors saved the life of a diver after he fell unconscious off the Northumberland coast.
The Coastguard alerted lifeboat teams after the man was reported ill at Knivestone, off Longstone, the Farne Islands, on Saturday afternoon.
They arrived to find the man had been resuscitated by the doctors who were part of the diving party.
The man and his 12-year-old son, who suffered shock, were taken by RAF helicopter to hospital.
The man was later taken to a decompression chamber in Hull for further treatment.
Eleven other divers who were on the boat at the time were transferred to another vessel while the rescue was carried out and taken to shore.
Ian Clayton, from Seahouses RNLI, said: "I would like to pay tribute to the efforts of both doctors.
"There is no doubt in my mind that their prompt actions probably saved the life of this chap."