Tyneside seafood training centre to shut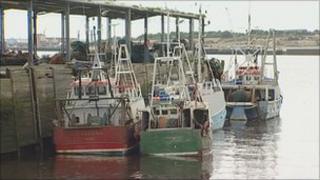 A centre that has helped train hundreds of people for the seafood industry is set to close because its funding has been withdrawn.
The Seafood Training Centre in North Tyneside will close because its annual £250,000 grant has been cut.
The government agency One North East has withdrawn the cash lifeline because of "budget pressures".
The centre ran 36 courses over the past three years, helping more than 650 trainees.
Centre manager Dennis Osborne said: "We relied on the funding from One North East.
"It was our main income. Without the grant, it is not viable for us to continue in North Shields."
He added that the centre would move to a site in Amble, Northumberland, where it will run on a much smaller scale from September.
A spokesman for One North East said: "We have supported the centre over the past three years investing substantial funding with a time bound grant that ended in June this year."
"We have agreed with the Seafood Training Centre that it is not possible to offer further funding because of budget pressures."