Four more arrests in Raoul Moat shootings inquiry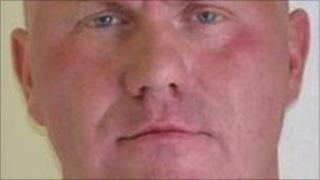 Four more people have been arrested in connection with the Raoul Moat investigation.
Moat, who died on 10 July, shot his former girlfriend Samantha Stobbart, 22, killed her new partner Chris Brown, 29, and wounded Pc David Rathband, 42.
The two men and two women were arrested on suspicion of assisting an offender.
Moat's family has requested a second post-mortem examination but the coroner's office would not confirm reports that it was due on Wednesday.
Of the most recent arrests, one man and one woman were arrested in Blyth, and one man and one woman in Newcastle.
It brings the total number of arrests in the case to 20. Two of them have been charged with conspiracy to murder and remanded in custody.
Former nightclub bouncer Moat was on the run for a week after the shootings before he was caught by police in Rothbury, Northumberland.
The Independent Police Complaints Commission (IPCC) is investigating the use of high-powered Tasers, which deliver a shock of up to 50,000 volts, during the six-hour stand-off leading up to Moat's death.
'Life-changing'
Sir Hugh Orde, president of the Association of Chief Police Officers (Acpo), said it was "surprising" police had even considered used the stun guns, given Moat's threats to harm members of the public.
He said: "Frankly, in a situation like that, the notion that anyone would consider using anything other than lethal force just sums up the British style of policing.
"Bearing in mind the history of this guy, it is surprising they would even consider this kind of approach."
Meanwhile, Pc David Rathband, who is recovering in hospital after being shot in the face, said he was "devastated" to have lost his sight.
Speaking on BBC Radio Five Live, he said: "Out of all of the senses that we have, I honestly think the sight is the most important and it's going to be very difficult.
"But I'm not going to dwell on it because if I do it will block out all of the things I need to do to achieve what I want to achieve.
"What's done is done, there's no point dwelling on it.
"I realised very quickly it was going to be life-changing. It's something I've got to deal with."