Hartlepool defibrillator group faced charges to use council's power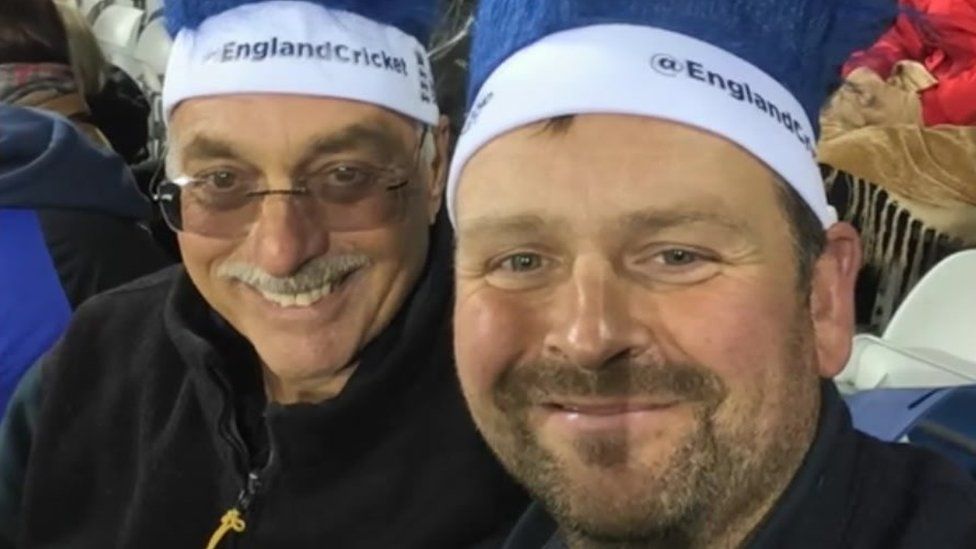 A family who want to connect life-saving defibrillators to lampposts say they are "appalled" at a council's decision to charge them.
Danny Shurmer, 43, from Hartlepool, died after suffering a cardiac arrest.
His parents have since installed 28 devices in the town but were told it would cost them thousands of pounds to wire five more up to the power supply.
Hartlepool Borough Council said it had tried to be supportive "despite the on-going serious financial pressures".
Mr Shurmer, a keen sportsman, died suddenly in 2021.
His parents set up the DS43 Community Defibrillators group in his memory, which has paid for and installed the devices in public places throughout the town.
They wanted to install five more on lampposts, but said the council had told them it would cost more than £1,500 each to connect them to its electricity supply.
"Lots of other councils around the country have given donations for people wanting to put them in - our council want to charge us," said his father Bill.
"It's just appalling - we are doing something for the people of the town, not for us, we don't make any money out of it, we are just trying to save someone from the pain and heartbreak that we suffered."
Hartlepool has the highest number of defibrillators per population in the country due to the group's work.
"All any of us can do is give people the best possible chance of survival," Mr Shurmer's mother Pam added.
"If someone goes into cardiac arrest, every minute that they are without CPR and access to a defibrillator their chance of survival reduces by 10% - they save lives."
A Hartlepool Borough Council spokesperson said it had "the utmost respect and admiration" Mr and Mrs Shurmer's work and wished them well with their campaign.
"We have tried to be supportive of their efforts, despite the on-going serious financial pressures faced by the council.
"We were first approached last year to install one defibrillator. Although our initial quote was lower than the actual cost, we agreed to stand by the figure. We were then asked to assist with the installation of five more defibrillators.
"The council remains committed to working with them or any other local group on a case-by-case basis and, indeed, the council's finance and policy committee recently asked officers to identify potential funding that could be used to assist with the installation of defibrillators in the community."
Related Internet Links
The BBC is not responsible for the content of external sites.