Redcar and Cleveland Council 'should be ashamed' of recycling rate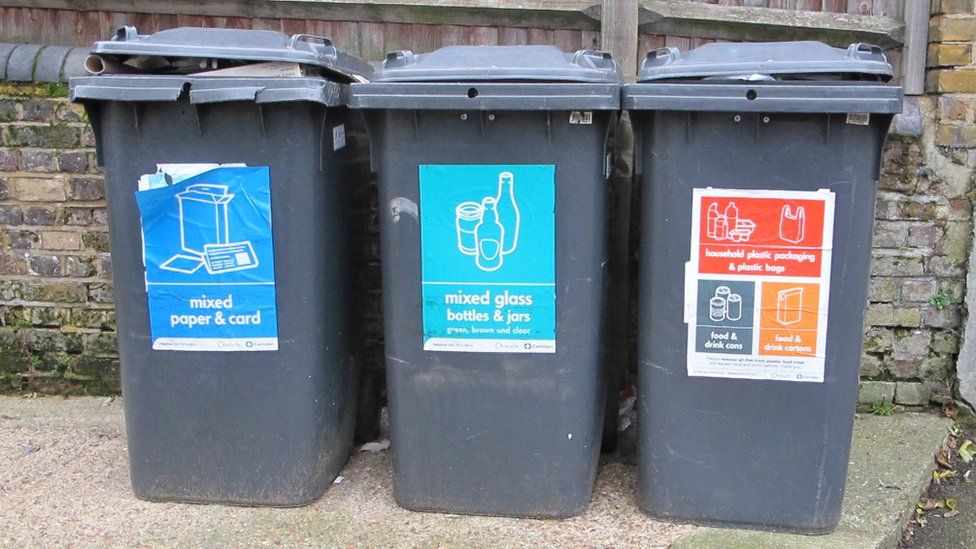 Redcar and Cleveland Council should be "ashamed" at the extent to which residents are recycling, a councillor has said.
Councillor Philip Thomson said he could only describe the current rate of 38.1% of household waste being recycled as "pathetic".
A recent report stated that the rate had remained the same for three years.
The authority has offered residents wanting to recycle more free additional or larger recycling bins.
Free compost bins have also been provided to encourage householders to make compost, with the aim of reducing the amount of green waste that needs to be collected, transported and recycled.
The Local Democracy Reporting Service said that Mr Thompson, a former leader of the Conservative group on the authority and who now leads the Cleveland Independents group, described it as "not acceptable" that it was performing at a lower level than 12 years ago.
He said: "With the top 10 [local councils] in the country, you are talking 60-odd per cent [recycling rate] - we are nowhere near achieving that.
"One might say we are doing better than other authorities in the North-East, but they should be equally ashamed, if not more so, of their performance.
"There's a lot of work to do yet."
A recent report by Councillor Barry Hunt, the council's cabinet member for neighbourhoods and housing, said the recycling rate - which comprises dry recycling, for example cans and bottles, and other types of recycling such as anaerobic digestion of organic matter - had remained roughly the same over the past three years.
It said: "This reflects the national picture when recycling rates have remained flat as most councils have now introduced changes to waste collection frequencies.
The council is a partner in a £300m energy recovery project being planned for the nearby Teesworks site, which will burn household waste from across the North East that cannot be be recycled and turn it into energy for the National Grid.
Related Internet Links
The BBC is not responsible for the content of external sites.