Shildon rail museum extension given green light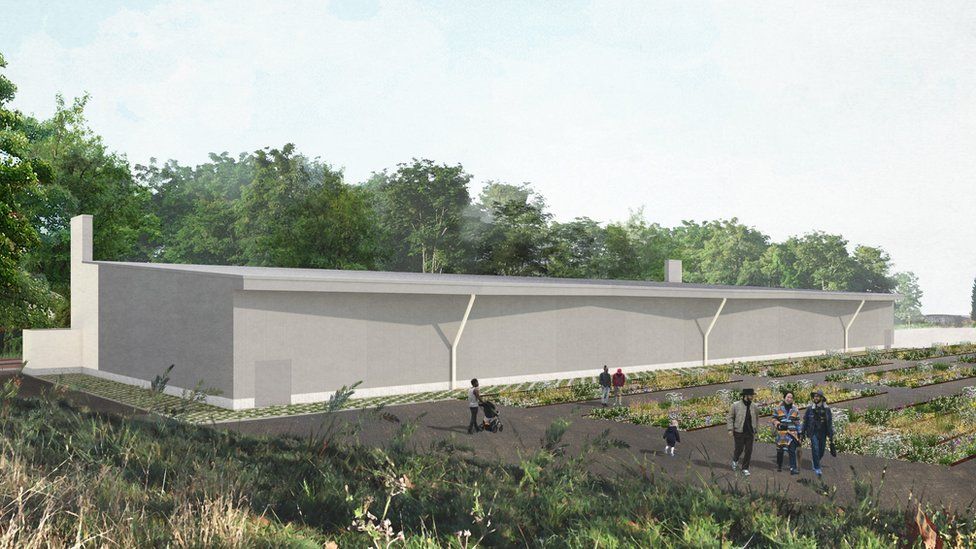 Plans for a new exhibition space at the National Railway Museum's County Durham site have been given the green light by the council.
The "New Hall" will enable Locomotion in Shildon to house up to 50 vehicles - the largest undercover collection of heritage rail vehicles in the world.
Alongside this there will also be improvements to the existing buildings.
It is expected to open in 2023 in time to host part of the 100th birthday celebrations for the Flying Scotsman.
Once the exhibition hall is built, Gaunless Bridge, designed by railway pioneer George Stephenson and one of the world's first iron railway bridges, will be moved from the National Railway Museum in York.
Sarah Price, head of Locomotion, said: "We believe that it is both exciting and something to be proud of that Shildon and County Durham can be known as the home of the largest undercover collection of heritage railway vehicles anywhere in the world.
"Nearly 200 years ago people looked to Shildon to find out how railways could change the world; this new building will help us to continue this tradition and be a proud part of Shildon's history as the world's first railway town."
Elizabeth Scott, Durham County Council's cabinet member for economy and partnerships, said: "This expansion of the museum celebrates County Durham's role as the cradle of the global railway industry and will result in significant economic benefits across our communities through increased tourism and visitor spending."
Related Internet Links
The BBC is not responsible for the content of external sites.