Tees hospitals blame rising energy for £1.4m deficit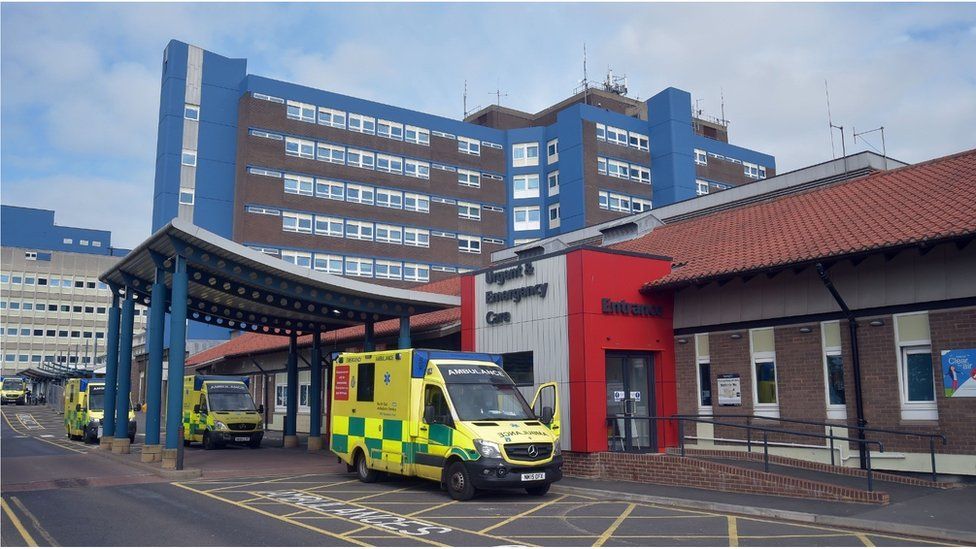 A hospitals trust predicts it will be £1.4m in deficit this financial year due to rising energy costs.
North Tees and Hartlepool NHS Foundation Trust said the "impact of inflation" and "utility costs" was to blame.
It is looking to make £9.3m in efficiency savings which it said would be a significant challenge.
It follows a predicted deficit of £29.6m from the South Tees Hospitals NHS Foundation Trust in 2022/23.
North Tees and Hartlepool NHS Foundation Trust said it had formulated a "robust" budget following NHS finance and operational planning guidance, but since it was published there had been further economic and political events to be considered.
In 2021/22 it had reported an overall £12.5m surplus position, delivering "over and above" its requirements.
"Cost of living increases"
The report said: "The impact of inflation - specifically, utility costs -  has had a significant impact on the trust's financial plan and is the key driver of a deficit plan.
"[The] trust is planning for a deficit position in 2022/23 with the main drivers being utility spend and inflation costs/cost of living increases. 
"Good control and mitigation in operational financial management and good grip in corporate financial management is therefore essential."
It said the financial framework for 2022/23 put in place by the government aimed to provide certainty and support for the continuing operational response to both Covid-19, elective recovery and pre-pandemic productivity levels.
The trust has received £7.3m from an elective recovery fund aimed at reducing patient waiting backlogs.
Last month, the Local Democracy Reporting Service revealed that North Tees' near neighbour the South Tees Hospitals NHS Foundation Trust envisaged a £29.6m deficit in 2022/23 as part of its planning for the financial year.