Hartlepool Glastonbury fan granted dying wish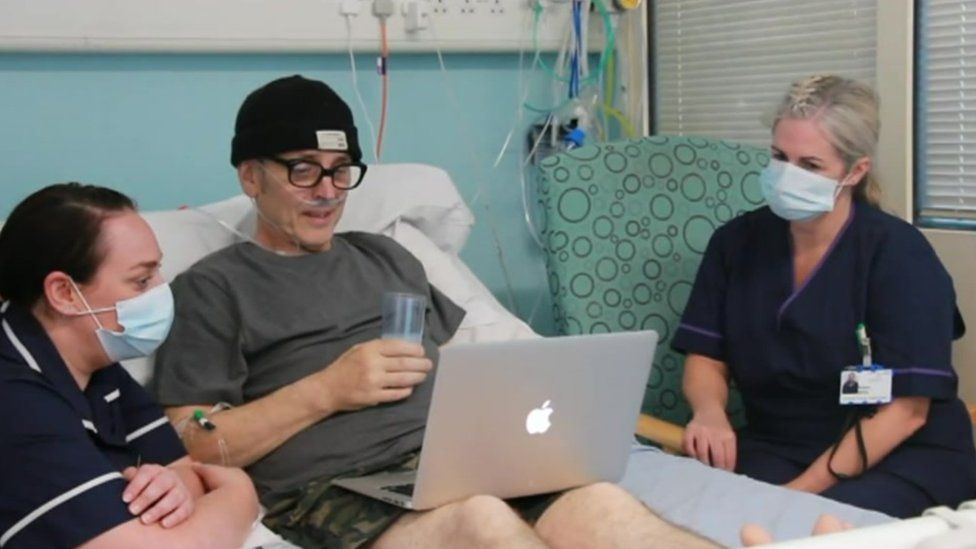 A dying man whose friends raised more than £17,000 to fly him to Glastonbury said he would be forever grateful to be able to fulfil his last wish.
Nigel Stonehouse, 58, a former bricklayer from Hartlepool, was diagnosed with cancer in mid-May.
He had been due to go to the Somerset festival, which begins on Thursday, but was told he was too unwell to travel.
But, thanks to his friends, he will fly to the event by helicopter with a medical team at his side.
Hearing of his love of the festival, to which he has been going for more than 30 years, the palliative care team at North Tees Hospital encouraged Mr Stonehouse's friends to hire a helicopter for the trip.
The DJ said he wanted to help fulfil "Nigel's dying wish".
Mr Stonehouse, who describes himself as one of Fatboy's disciples, said: "I'm forever grateful to the public for what they've done and this has also got to be said, I would not be going anywhere if it wasn't for the help of these nurses on ward 25."
Acts set to perform at this year's festival include North Shields-born Sam Fender, Billie Eilish and Paul McCartney.
Mr Stonehouse said he wasalso looking forward to seeing "legend" Diana Ross at what will be his 19th Glastonbury.
His close friend, Lizzie Beggs, said: "To be with him there at Glastonbury one final time will just mean the world to all of us.
"It's horrible knowing that the inevitable is going to happen but I will be happy knowing this will be granted for him."
Emma Graydon, specialist palliative care nurse at the hospital, said: "I don't think he appreciated how big it was going to get.
"He just thought he was this little man who lived in this little village, but the response has been incredible.
"It's really nice to see the nation listen and help. It's about being with his friends at Glastonbury for that last special occasion."
Related Internet Links
The BBC is not responsible for the content of external sites.