Bilsdale fire: New relay mast to boost TV for 6,000 goes live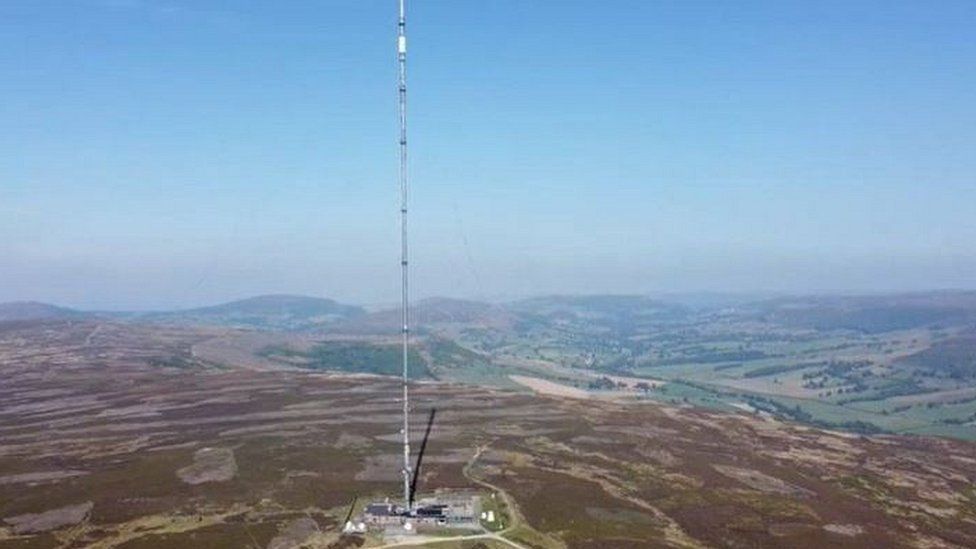 A new relay mast that aims to boost TV signal for 6,000 homes has gone live.
Mast operators Arqiva said the new relay should improve reception in areas including eastern Peterlee, Horden and Easington Colliery, though viewers may need to retune their TVs first.
Argiva said TV services had been restored to about 99% of homes.
A new interim tower has been built on Bilsdale Moor with relay stations offering a boost in so-called "not spots", the firm said.
Chief of operations Adrian Twyning said: "During recent months, we have built a number of relay sites across County Durham, Tees Valley and North Yorkshire to improve TV signals and transmission and work is progressing well on the rebuilding of the full-size replacement mast.
"While some equipment may automatically retune, viewers in the area are advised to retune to benefit from the improvements."
Related Internet Links
The BBC is not responsible for the content of external sites.