Billingham GP terror accusation 'politically motivated'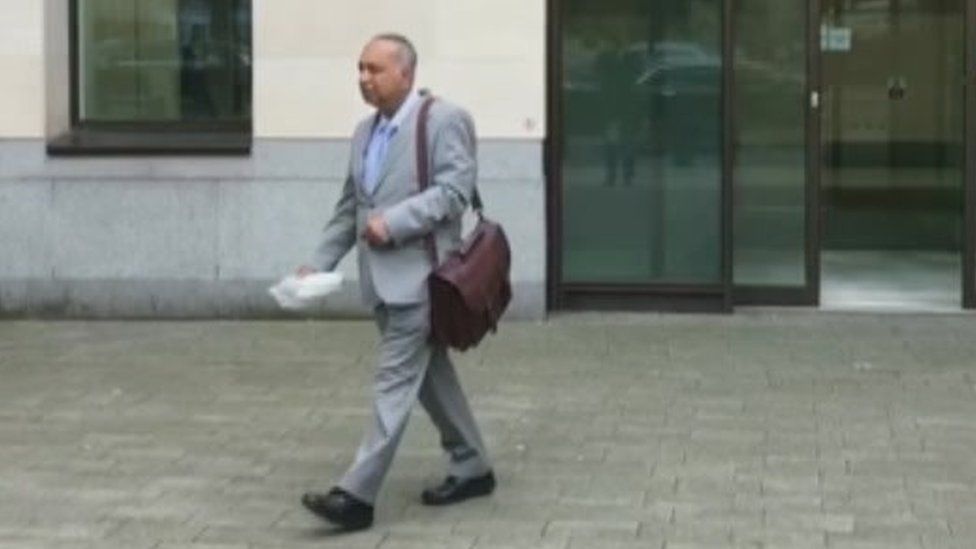 The case against a GP accused of running a terrorist group by the "paranoid and autocratic" Indian state is politically motivated, his lawyer told an extradition hearing.
Dr Mukul Hazarika, a manager at the Queenstree surgery in Billingham, Teesside, is accused of being chairman of a banned Assamese separatist group.
The hearing was told he would face a "grotesque" injustice if he was extradited to India to face trial.
The 75-year-old denies the claims.
His lawyer Ben Cooper told the court no acts of violence or terrorism could be attributed to the GP but he was vocal on a peaceful approach to the political situation in Assam and believed in the self-determination of the Assamese people.
Mr Cooper told the hearing the Indian government wanted to "silence" alternative points of view and prosecute Dr Hazarika "for his beliefs rather than terrorist acts".
"If there was a risk to the public from Dr Hazarika he would've been apprehended sooner," Mr Cooper said.
Dr Hazarika, a British national, has worked as a GP in Billingham since 1979 but was arrested at the Queenstree surgery last June after India requested his extradition.
The Indian government claimed he was a "fugitive criminal" who had used a series of "cover names" as chairman of the separatist United Liberation Front of Assam Independent (ULFAI), which is banned in the country.
It says he will be prosecuted for "waging or attempting to wage war" against the Indian state and for conspiracy to commit a terrorist act.
The extradition court has heard claims he made a speech to ULFAI members in Myanmar in 2016 urging them to fight an armed struggle which amounted to "encouragement to murder".
Address 'known for years'
Dr Hazarika's legal team said he would face a long wait for trial of up to seven years, which the defence argues is common in India and keeps defendants detained on evidence on which they will ultimately be acquitted.
The hearing, at Westminster Magistrates' Court, was told the doctor was in "ill health" which would deteriorate further if he was sent to India.
They claim it is wrong to argue he is a "fugitive" as his address has been known to the Indian authorities for years.
In papers before the court, seen by the BBC, colleagues at the GP surgery describe him as "revered and respected" and say his extradition would harm his patients on Teesside where he has worked long hours as a senior partner.
A human rights lawyer previously told the court the doctor could face torture and execution in India.
District Judge Michael Snow will rule on the extradition request next month.
Related Internet Links
The BBC is not responsible for the content of external sites.