Zara trademark dispute not fair, boutique owner tells tribunal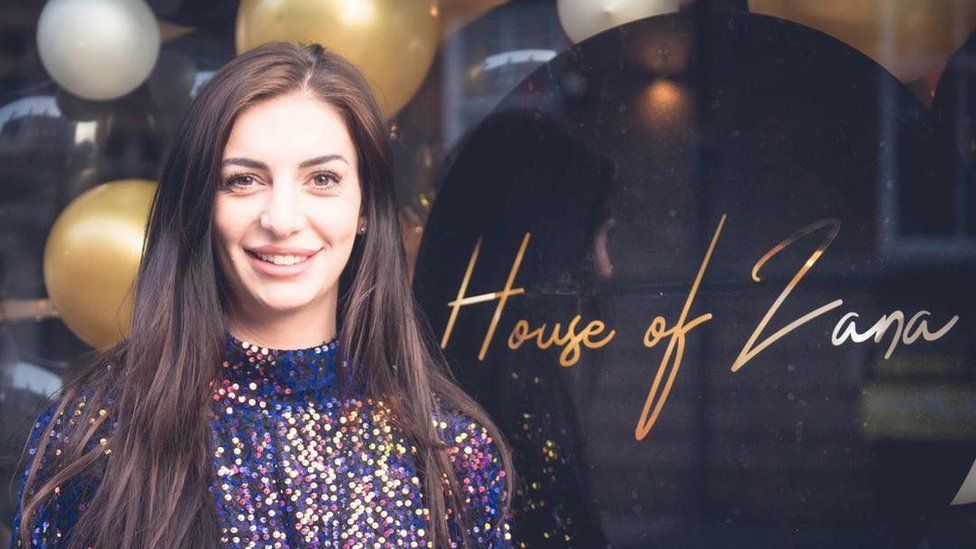 A small business owner locked in a trademark tussle with High Street giant Zara told a tribunal there was "no likelihood" of confusing the brands.
Amber Kotrri, who runs Darlington-based House of Zana, was told by lawyers for the retailer in 2021 that her business was "conceptually identical".
At the tribunal, Zara argued there was a "high degree of visual and oral similarities" between the two brands.
But Mrs Kotrri countered that the claim was "not reasonable or fair".
During the hour-long hearing, Zara's attorney, Julia King, submitted that the House of Zana trademark application should be refused because it was too similar in name, which could result in customers confusing one trademark for another.
Ms King said the word Zana was "one small brush mark" away from Zara and added "House of" was a common term used by "many parties" as a way of referring to fashion businesses.
She added that the County Durham-based brand was "not distinctive and only descriptive" and could pose a "serious threat" to Zara if the market was crowded with brands that looked and sounded similar.
The point was disputed by Mrs Kotrri who agreed Zara had a reputation as a global brand, but said there was no similarity with her business's name.
She said: "My business has never been referred to Zana without the words 'House of', my opponents claim there is a high degree of similarity but they are ignoring the brand as whole and that's 'House of Zana'.
"It has never been referred to as Zana, only ever as HOZ on my social media feeds."
Mrs Kotrri added that Zara had failed to provide evidence to prove consumers would find House of Zana misleading, and that it was clear to customers there was "no opposition".
Ms King said it was "not relevant" to the tribunal that Mrs Kotrri's business was small and the legal action had nothing to do with "wanting to close down a small business".
A decision on Mrs Kotrri's trademark application is expected to made in the coming weeks.