Tomasz Dembler: Family fails to get killers' jail terms increased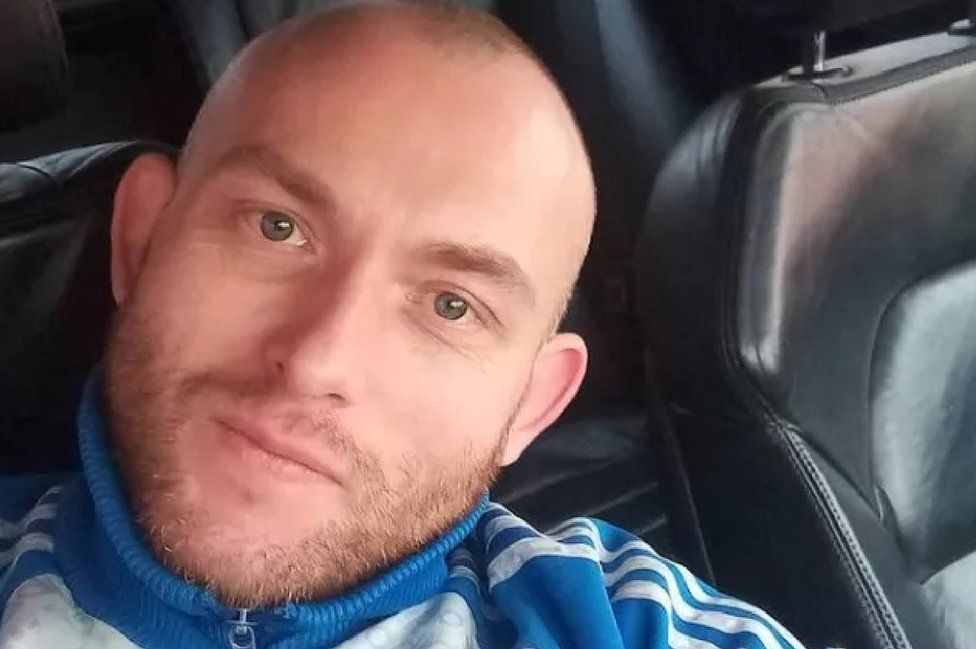 The family of a man whose mutilated body was found in a shallow grave has failed in an attempt to have his killers' jail sentences increased.
Polish national Tomasz Dembler's back and ribs were broken and his hands were cut off, Teesside Crown Court heard.
Two men were sentenced to 16 years for manslaughter while a woman and two men were jailed for between three and five-and-a-half years for burying the body.
The Attorney General's Office (AGO) has not referred the sentences for review.
The AGO said Solicitor General Alex Chalk was "appalled by this case and wishes to extend his sympathies" to Mr Dembler's family.
However, a referral to the Court of Appeal under the Unduly Lenient Sentence scheme can only be made if "a sentence is not just lenient but unduly so", a spokesperson said.
The sentencing judge would need to have "made a gross error or imposed a sentence outside the range of sentences reasonably available in the circumstances of the offence", which had not happened in this case, they said.
Rafal Chmielewski, 39, and Zbigniew Pawlowski, 41, were on trial for murder but during the proceedings they admitted manslaughter and were jailed in April for 16 years.
Three others were jailed for perverting the course of justice by burying Mr Dembler's body.
Monika Solerska, 37, was jailed for five-and-a-half years, Adam Czerwinski, 45, for five years and Tomasz Reczycki, 37, for three years.
The trial heard Polish national Mr Dembler, 39, had been "drinking to excess" and using drugs, which he also sold, before he disappeared in March last year.
He was beaten to death in his bedroom at a shared house in Middlesbrough.
His remains were discovered several weeks later by two teenage girls near Flatts Lane Country Park beauty spot.
Mrs Justice Stacey said "all five defendants had played a part and had collaborated together".
She described the disposal of his body as "chillingly slick and callous".
Related Internet Links
The BBC is not responsible for the content of external sites.