Ex-Hartlepool Labour MP Mike Hill to pay £434,000 to worker he sexually assaulted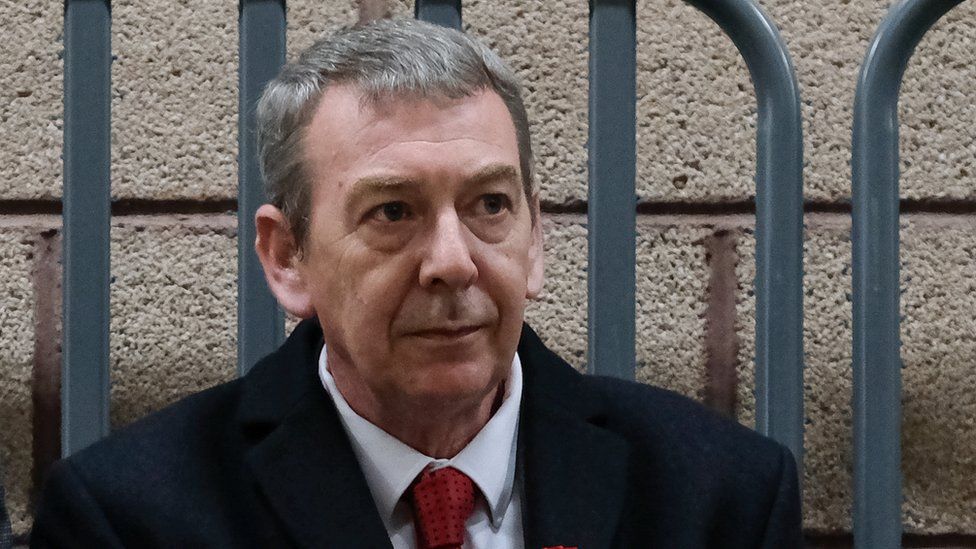 A former Labour MP has been ordered to pay more than £434,000 to a parliamentary worker he sexually assaulted, harassed and victimised.
A tribunal in July last year found ex-Hartlepool MP Mike Hill subjected the woman, known as Ms A, to "detrimental treatment" over a 16-month period.
It heard this followed the woman's rejection of his sexual advances.
Ms A's lawyer said she was "delighted" with the result but concerned about the award being paid.
"The House of Commons' insurance policy which is provided to all MPs has been all but depleted by the legal fees of Mr Hill," Suzanne McKie QC said.
The Central London Employment Tribunal heard Mr Hill had got into bed with Ms A, rubbed his groin against her and attempted to touch her breasts.
It heard Mr Hill told the claimant he loved her and begged her to work for him but she had rejected his unwanted advances.
He then deactivated her security pass and did not give her a promised pay rise.
Mr Hill "held over the claimant's head that she was very close to dismissal", the tribunal's reserved judgement said.
He continued to press for a sexual relationship after Ms A made clear his attentions were not welcome and she threatened to take legal advice about his behaviour, the tribunal found.
The compensation awarded to Ms A includes a total of £179,270 for loss of earnings and pension, £44,000 for injury to feelings, £27,000 for personal injury and £12,500 aggravated damages.
Ms A will also receive £5,550 to pay for therapy she had for PTSD and depression and £8,500 to cover the cost of her retraining as a florist, her lawyers said.
The rest of the compensation is accounted for by interest and an amount to cover the tax due on the payment.
Ms McKie said that "without considerable pro bono assistance", Ms A would not have been able to take Mr Hill to a tribunal.
"It has been a long, hard battle, which Mr Hill fought all along, despite the strong evidence in favour of Ms A's claims," she said.
"We need to consider our next steps in relation to the House of Commons, so as to allow Ms A to recover what she can - in order to put her life back together."
Mr Hill has also been ordered to have training on sexual harassment in the workplace.
Related Internet Links
The BBC is not responsible for the content of external sites.