Darlington children protected amid county lines drugs raids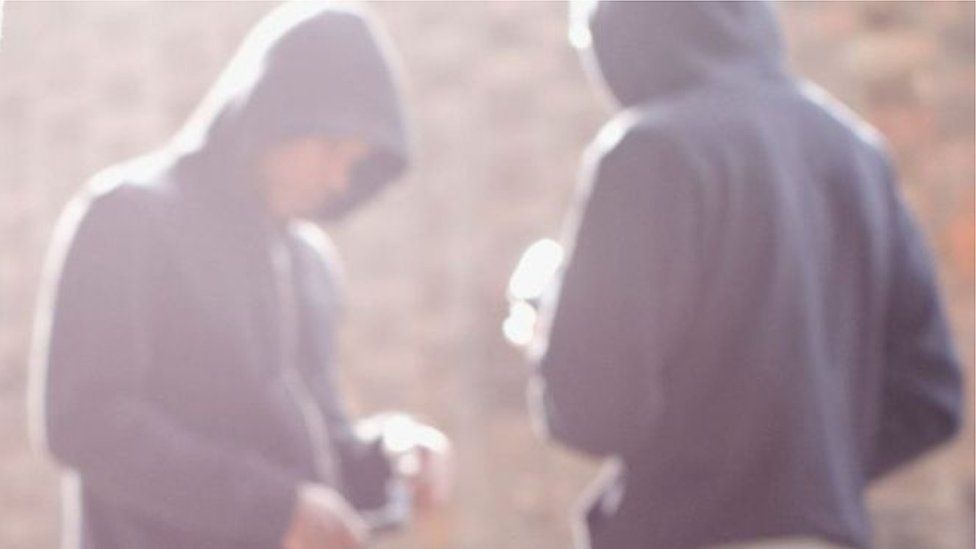 Eleven children who were being groomed to traffic drugs have been taken to safety following a series of raids.
The sting targeted so-called county lines operations in County Durham and Darlington, in which young people are used as drugs mules.
Nine teenagers, some as young as 14 and including a pregnant 15-year-old, were being exploited in Darlington.
A 19-month-old child was also taken into protection after being found at a drug den where weapons were stored.
A pregnant girl was taken into safety after her mother was caught dealing and controlling a line to Manchester, police said.
Officers raided their family home and discovered crack cocaine, burner phones and other paraphernalia.
Elsewhere, a suspected drug dealer was arrested on suspicion of raping a child under 16.
Weapons including a crossbow, two machetes and zombie knives were recovered, drugs with a street value of about £700,000 were seized and 20 people arrested.
Officers also seized three vehicles including a BMW i8, four Rolex watches and designer clothing, as well as £50,000 cash.
A 19-year-old suspected drug dealer was arrested after officers traced him using social media to supply drugs in Durham.
Temporary Det Supt Stephen Thubron, of Durham Constabulary said: "Children and vulnerable adults are often manipulated to act on behalf of county lines drug dealers and can suffer extreme violence and coercive behaviour if they refuse.
"People sometimes think that children coerced by drug dealers are in care or vulnerable but this is often not the case. These are 'ordinary' children who are lured in by drug dealers and then find themselves trapped in dangerous situations."
County Lines refers to a form of criminal exploitation in which criminals groom and manipulate children into drug dealing.
The 'lines' refer to mobile phones that are used to control a young person who is delivering drugs, often to urban and rural locations, on behalf of gangs based in inner-city areas.
Police said eight such lines were targeted in the operation, the biggest of its kind by the force.
Related Internet Links
The BBC is not responsible for the content of external sites.