Middlesbrough mayor Andy Preston tells of ADHD diagnosis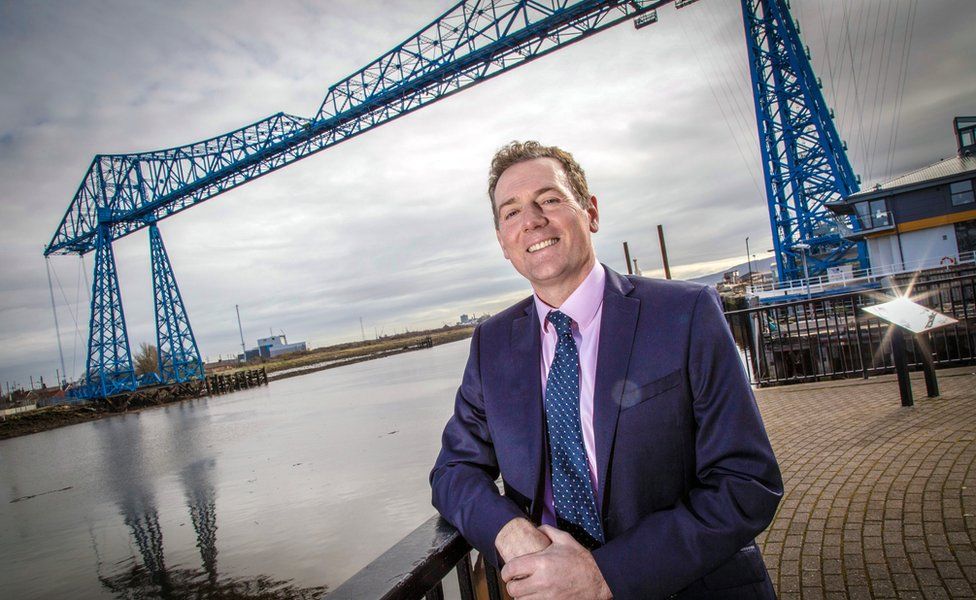 Middlesbrough mayor Andy Preston has revealed he has been diagnosed with ADHD.
The 55-year-old was told he had the disorder a year ago after his son received a diagnosis. 
He said he wanted to speak out to reassure others its effects can be "overcome" and to encourage them to find out more. 
Mr Preston said he struggled at school "in a big way" but got to university and built businesses and charities.
"What I'm saying is that all things are still achievable but you need to get a diagnosis, understand the limitations of this minor disability, and overcome those limitations," he said.
People with ADHD - which stands for Attention Deficit Hyperactivity Disorder - can seem restless, may have trouble concentrating and may act on impulse.
Its symptoms tend to be noticed at an early age, and most cases are diagnosed when children are six to 12 years old.
Its exact cause is unknown, but the condition has been shown to run in families - and research has identified a number of possible differences in brains of people with ADHD compared with those who do not have it. 
Mr Preston said: "It's a neurological development problem and, basically, it can mean that you have challenges in organising and structuring your work and other aspects of your life.
"It can lead to massive problems with concentration."
October is ADHD awareness month to help more people understand the disorder. 
Medicine, support and psychological therapies can help manage the condition. 
Mr Preston was elected to office in 2019 after a career in finance and working with charities once returning north.
It's #ADHDAwarenessMonth - & I'm speaking out about it because I've been diagnosed with #ADHD

I've decided to talk about my diagnosis to reassure others with ADHD that they can still achieve great things - but to be aware of their limitations and how to overcome them. pic.twitter.com/TxWItMUjkE

— Andy Preston Mayor (@Tees_Issues) October 4, 2021
In his video, he urged people to seek help as a first step if they suspected they had ADHD or their children had received a diagnosis. 
"Famous people that are believed to have ADHD are people like Richard Branson and Jamie Oliver who've gone on to do incredible things," he said.
"They have this challenge and you can work with it."
Related Internet Links
The BBC is not responsible for the content of external sites.