Restaurant owner 'paid' illegal workers with diners' leftovers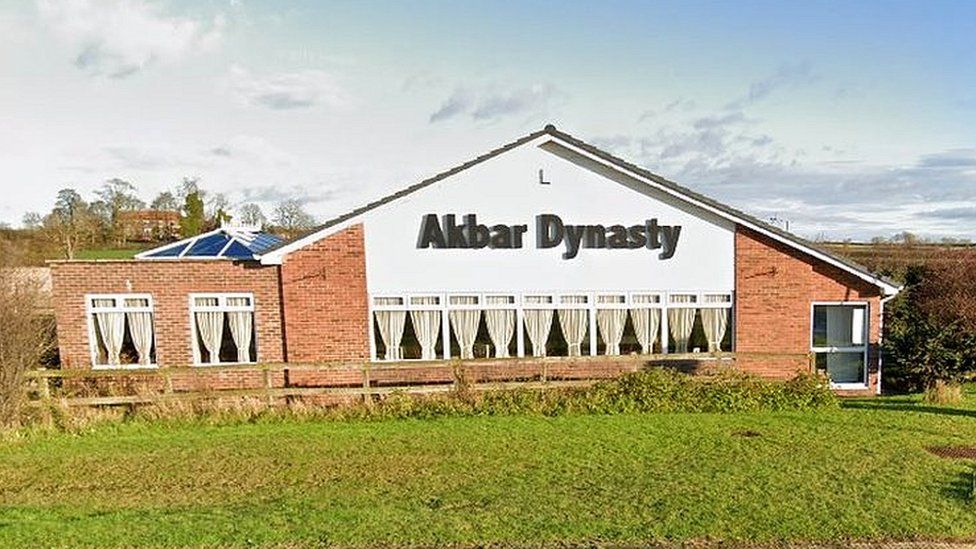 A restaurant owner who "paid" illegal workers with diners' leftover food has had his licence revoked.
Staff at Akbar Dynasty in Sadberge, near Darlington, hid in toilets or posed as customers during an immigration raid in 2020, Darlington Council's licensing committee heard.
During interviews one worker told officers he was paid with whatever was "left at the end of the night".
The Home Office sought the revocation of Abdul Mannan Shabul Ali's licence.
The council was told Mr Ali had been fined £35,000 in 2019 for employing illegal workers at the 50-seat eatery after he showed no evidence that he made any checks on the eligibility of workers.
A Home Office immigration enforcement officer told councillors the ability to work without authorisation, as Mr Ali had allowed to happen, is a key driver of illegal migration, the Local Democracy Reporting Service said.
The officer added: "It encourages people to take risks in trying to enter the UK illegally by putting their lives in the hands of unscrupulous people smugglers and leaves them vulnerable to exploitative employers."
Officers told the hearing Akbar Dynasty, which opened in 2009 in a former Little Chef premises, had been repeatedly raided by immigration officers.
During one inspection in 2019, a worker was found hiding in a toilet and another, whose hands and clothes were stained red from curry, was sitting at a table posing as a customer.
Mr Ali, who represented himself, said he had no knowledge of the 2019 raids and claimed he had taken over the restaurant the following year.
When asked how he was being paid, one worker said: "Food, whatever is left at the end of the night."
Mr Ali said someone had turned up for an interview on the day that officers raided the restaurant.
Mr Ali, of Keighley, West Yorkshire, told the committee: "He didn't tell me at the time that he didn't have his work permit. He wasn't an immigrant, he had the legality to stay in this country. He was just waiting for his work permit permission, which was granted just two months later."
However, immigration officers told the committee the worker in question had been "wearing a waiter's costume and attending a table when officers entered the premises".
The committee's chairman, Councillor Brian Jones, said he hoped the case would be a "warning shot" to other restaurants.
Related Internet Links
The BBC is not responsible for the content of external sites.