Retired Redcar couple urge others to foster children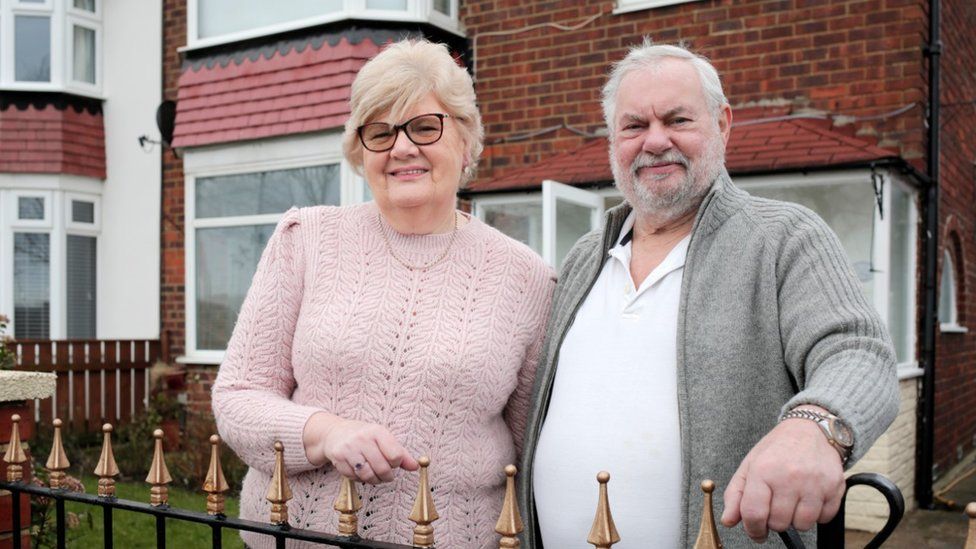 A couple aged 80 and 74 have said age is "no barrier" to fostering children.
Retired publicans Bob and Janet Baker are Redcar and Cleveland Council's oldest foster carers.
The council needs to recruit more couples like Mr and Mrs Baker who said opening up their home and giving their time to needy children had been "hugely rewarding."
It has 325 children in its care, of which 176 were living with council or independent foster carers.
Mrs Baker, 74, said they had four children and five grandchildren so knew what the challenges would be and had "a bit more patience".
"You do have to have a medical and be able to get out and about, but the key thing is just being there for them," she said.
"Age is not a barrier to giving these young people some help. Our own children are grown and away, so there is the space in the home which I'm sure other retired people will identify with."
The couple said fostering during the Covid pandemic had been "challenging but rewarding."
"You have teenagers from all sorts of backgrounds who just don't understand that they must follow the rules, they want to be out," Mrs Baker said.
The couple had previously been part of the council's supported lodging programme which gives financial support to people who provide a room for youngsters leaving care.
Mr Baker said: "We had two Eritrean teenagers with us, a long way from home with very little English and that had its challenges.
"But they were keen to get to college and they're both doing well now. You get a big sense of reward."
The couple, who also take in rescue dogs from Romania, are currently fostering a teenage boy.
The council's cabinet member for children, Alison Barnes, said: "As Bob and Janet show, age does not need to be a barrier.
"If you can provide a safe and nurturing home environment, you could also help."
Related Internet Links
The BBC is not responsible for the content of external sites.