Thornaby shops burgled nine times in a week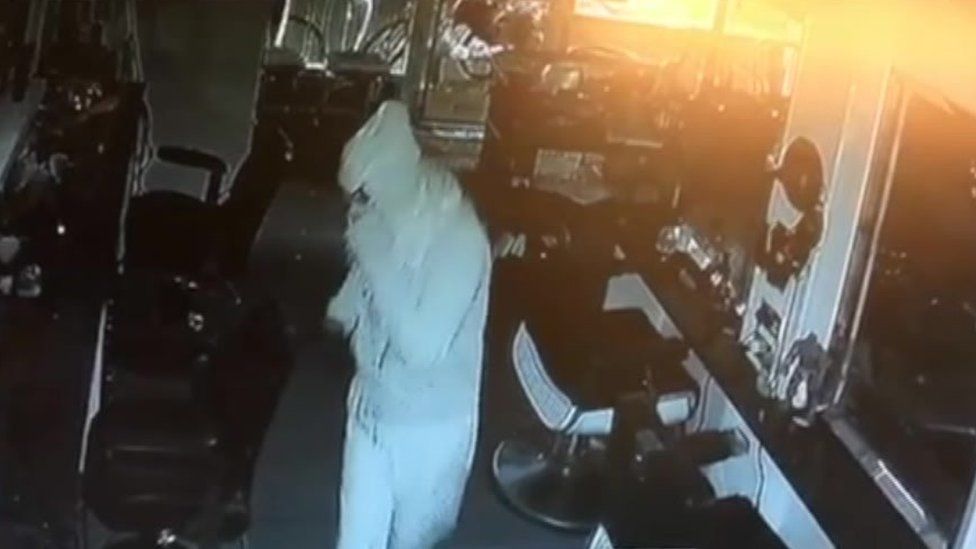 Thieves have broken into nine shops in a town centre in one week.
Independent stores, charity shops, a hairdressers, a cafe and a chemist were burgled in Thornaby on Teesside.
Dawn Worton, whose recently-opened pet supplies shop was among them, said the thieves were "not bothered" she had an alarm and CCTV.
"Everybody's just angry that it's continuing on an almost daily basis and that they haven't been stopped," she said.
"They came straight in the shop, knocked everything off the counter, took the till, took a charity box."
Cleveland Police said it took "reports of this nature very seriously and officers have been conducting various lines of inquiry".
Stockton South Labour MP Paul Williams said the area had "rising levels of crime and anti-social behaviour" and needed increased resources.
"Cleveland Police have had a reduction of £14m in the actual amount of cash that they've got to spend on police officers over the last eight years," he said.
"If you live in Surrey you'll have had an increase of 1% but we've got so much more crime than Surrey."
The Home Office claimed the government has increased funding on policing across the country and the decision on where that money goes was down to individual chief constables.
Cleveland Police has increased patrols in Thornaby and asked anyone with information about the burglaries to come forward.
Related Internet Links
The BBC is not responsible for the content of external sites.