Stockton Globe Theatre delayed revamp changes approved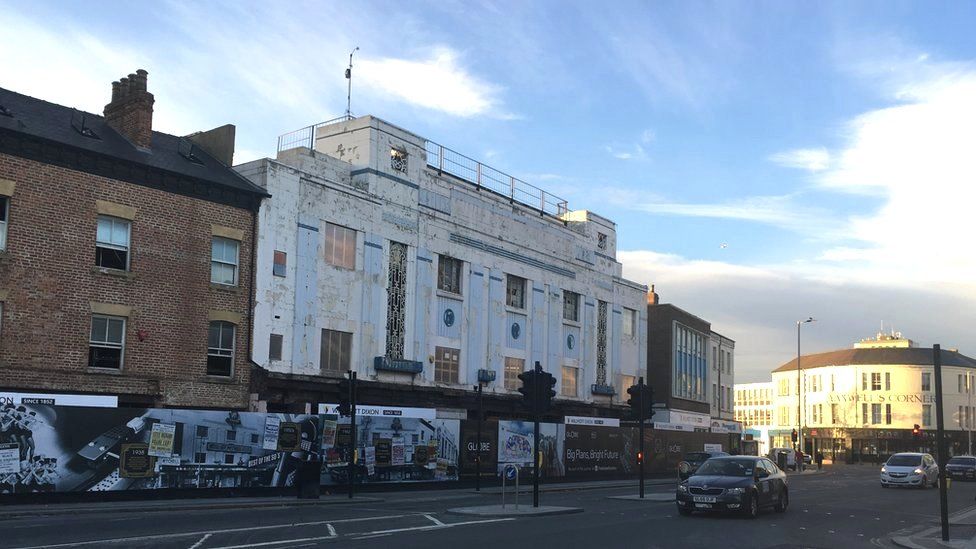 Long-awaited repairs to a theatre famed for hosting The Beatles, The Rolling Stones and Buddy Holly have been approved.
Attempts at renovating Stockton's Globe Theatre have been made since 2011.
Stockton Council planning officer Simon Grundy said builders "simply don't know quite what to expect".
"The structural issues are a result of some unforeseen problems which are often the case where you strip back the fabric and you see things aren't perhaps constructed to modern day standards," he said.
The redesign would "effectively mean a new roof" for the Grade II-listed venue, he said.
Contractors found unsupported walls, rotting timbers, a corroded drainage system and weaknesses in the roof structure.
The updated plans have been unanimously approved by councillors.
Property Development firm Jomast started work on a £4m restoration project in 2011, to which the council allocated £1m.
The scheme stalled and the local authority took over in 2016.
By 2017 the cost of the revamp had risen to £15m, of which the council had pledged £10.5m.
It is now contributing £13.25m with the remaining £4.5m awarded by the Heritage Lottery Fund.
The original plans would have seen the venue open in 2012.
The original Globe opened in 1917 as a cinema and was rebuilt twice over the next two decades.
Because of its 2,370 seating capacity it later attracted major music stars such as Cliff Richard, Cilla Black and The Bay City Rollers.
It closed in 1997 after being used as a bingo hall since 1977.
The Ambassador Theatre Group will operate the venue for the next 25 years.
Related Internet Links
The BBC is not responsible for the content of external sites.