Cleveland Police officer suspended over sex pest Simon Hurwood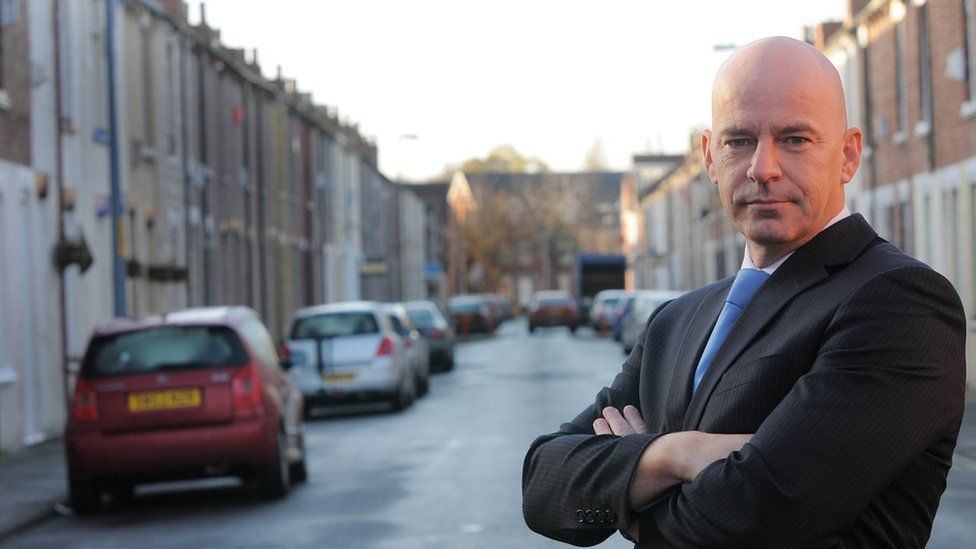 A senior police officer has been suspended amid accusations they failed to take action against another officer who targeted junior colleagues for sex.
The force has now announced the suspension of an unnamed officer on suspicion of gross misconduct.
Hurwood resigned in September after 27 years of service but denied wrongdoing.
At a disciplinary hearing in Middlesbrough last week, the 53-year-old was described as being "out of control".
The panel heard he had sent thousands of messages to the younger women and had "coerced" or persuaded them to have sex while on duty.
In March, Hurwood was arrested for sexual assault offences and suspended.
However, it was decided there was insufficient evidence to pursue a criminal prosecution or a misconduct in public office charge.
The director of the force's human resources and legal department, Xanthe Tait, said it was "in the public interest" to release information about the new suspension.
"But I must stress that suspension is a neutral act," she said.
"It is important for all involved and specifically for the integrity of the investigation that there is a presumption of innocence throughout the investigative process."
Related Internet Links
The BBC is not responsible for the content of external sites.