Auckland Castle 'lost' chapel found in excavation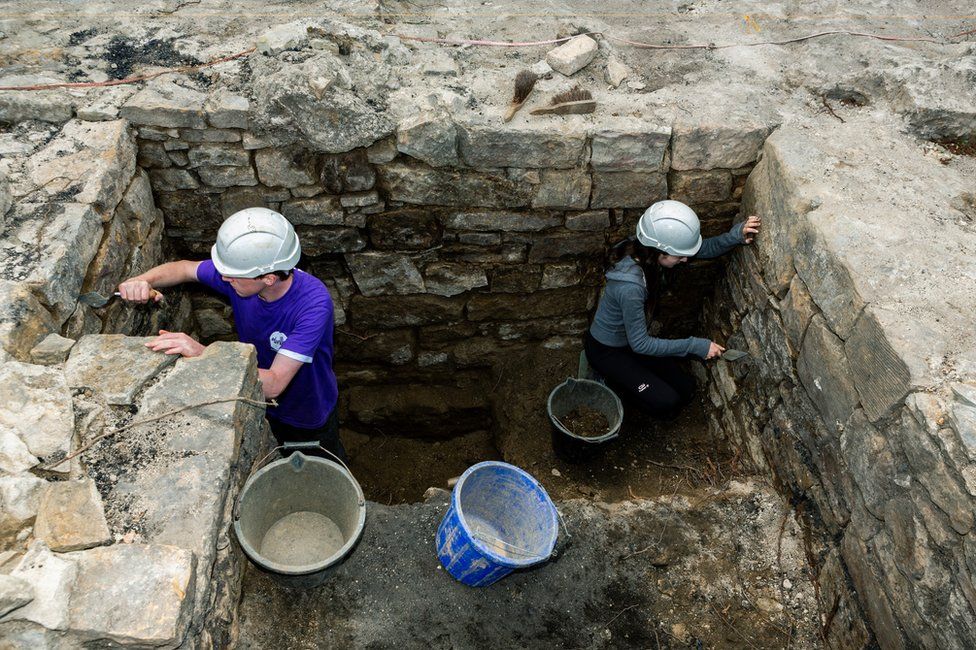 A hidden medieval chapel has been discovered during an excavation at a 900-year-old castle.
The location of the 12th-Century building at Auckland Castle in County Durham had "remained a mystery for centuries", archaeologists said.
It had been lost beneath the castle grounds since it was destroyed in 1646.
John Castling, an archivist with the Auckland Project, which runs the castle, said the findings offered "new and valuable insight".
The chapel was demolished by the governor of Newcastle, Sir Arthur Hazelrigg, who bought the castle at the end of the English Civil War.
Its foundation pillar stones were found split in two, suggesting he may have used explosives, archivists said.
Excavations by more than 90 archaeologists, students and volunteers also unearthed a 13th Century kitchen and "rare" preserved timber from what might be a wooden beer-making tank.
Durham University archaeologist Prof Chris Gerrard said "work on this scale has rarely been carried out anywhere in Europe".
Related Internet Links
The BBC is not responsible for the content of external sites.