Donna Keogh appeal response 'magnificent'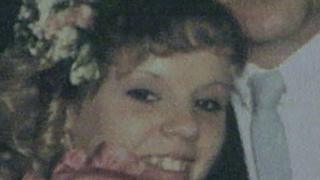 A website set up to encourage new leads into the disappearance of a teenager 20 years ago has had a "magnificent" response, police said.
A re-investigation into the disappearance in 1998 of 17-year-old Donna Keogh, from Middlesbrough, was launched three weeks ago.
More than 4,000 people have visited the FindDonna site, Cleveland Police said.
It has previously apologised to Donna's parents over its handling of its earlier investigation.
In addition to the website visits, police said the appeal has been shared thousands of times on social media.
Her disappearance is being treated as murder.
Det Supt Michael Hunt said: "Twenty years on from her disappearance, the response from the people of Middlesbrough to our renewed investigation has been magnificent.
"We've also received a number of telephone calls, passing information on to officers.
"It is too early to say more, but we will fully investigate any information we receive and will act with the aim of finally understanding what happened to Donna."
The youngster's disappearance in April 1998 is one of three cases being re-investigated by the force after it was awarded £3.77m by the Home Office.
The mutilated body of 21-year-old Vicky Glass was found on the North York Moors in November 2000, six weeks after she went missing from Middlesbrough.
She had turned to prostitution to fund her heroin addiction.
Rachel Wilson, who was also a sex worker, had been working in Middlesbrough and was last seen in May 2002.
A decade after her disappearance, her skeleton was found in a ditch on the outskirts of the town.