'Motorcycle shooters' target parked car in Stockton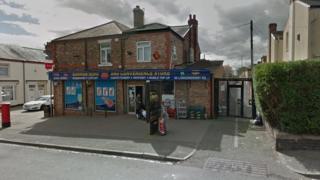 Police have appealed for witnesses after shots were fired into a car on Teesside.
The firearm was discharged into a silver Ford Focus that was parked outside the post office on Londonderry Road in Stockton at about 13:00 BST.
None of the three people who were inside the vehicle at the time suffered any injuries.
Cleveland Police said it believes the shots were fired by two people who then left the scene on a motorbike.