Local Elections 2018: Labour retains Hartlepool Council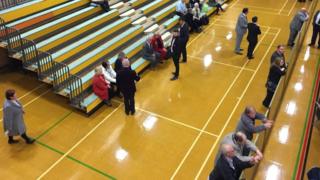 Labour has retained its hold on Hartlepool Borough Council.
With 11 seats up for grabs out of the 33, there was little change in the political make up.
A Putting Hartlepool First candidate gained one seat from UKIP, which did not contest the election and now has no presence on the council.
There was no change for other Independents or Conservatives, and Labour, which has been in power since 2010, continues to hold 19 seats.