New IOPC operation to investigate Cleveland Police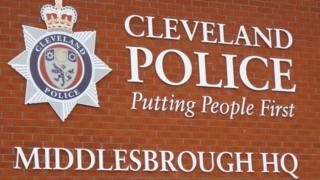 A new operation to bring together three investigations into misconduct at Cleveland Police has been launched.
Operation Forbes has been set up by the Independent Office for Police Conduct (IOPC), formerly the Independent Police Complaints Commission.
It co-ordinates three ongoing inquiries into an equality review, an employment tribunal and illegal monitoring.
Cleveland Police said it was important that matters be resolved in as "timely a manner as possible".
The operation will investigate an employment tribunal, which concluded that PC Nadeem Saddique was subject to race discrimination.
It is also looking at complaints as to how Cleveland Police carried out an Equality Review in 2011.
The third investigation is into the force's use of the Regulation of Investigatory Powers Act, following an Investigatory Powers Tribunal ruling, which resulted in the chief constable having to apologise to journalists and former officers whose phones were tapped.
Lauren Collins, from the IOPC, said: "We have been dealing with a number of complaints and referrals concerning allegations of discrimination at Cleveland Police and have taken the decision to oversee these investigations under one strategic operation.
"Given the seriousness of these allegations and the potential links between them, we want to ensure that we have a coordinated approach that makes best use of the resources and skills we have available to us."
Cleveland Police said in a statement: "We will continue to assist the Independent Office for Police Conduct (IOPC) as it is important that these investigations are resolved in as timely a manner as possible due to their continued impact on all of those involved."